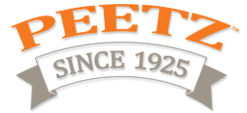 Our New website is coming soon
Attention all saltwater fishing enthusiasts! Get ready for a brand new and exciting online shopping experience at PEETZ Outdoors! Our website is currently undergoing maintenance and updates to ensure that your shopping experience is the best it can be. Our team is working tirelessly to complete the process as quickly and efficiently as possible, and we guarantee that it will be worth the wait.

Whether you're a seasoned angler or just starting out, PEETZ Outdoors has everything you need to take your fishing game to the next level.

Thank you for your patience and we can't wait to see you soon!